I was the recipient of my first Random Act of Kindness (RAK) during the summer of 2003 in Cincinnati, Ohio.  I was  on my way to a meeting and needed to eat some dinner quickly so I pulled into a Wendy's drive through (do not judge- I would sell my kidney for Wendy's french fries!) 🙂 I ordered my food and proceeded to the cashier.  When I handed her my money I  was told that I didn't have to pay for my dinner.  She addressed my confused look quickly and said that the car in front of me had taken care of my bill and told me to "pass it on."  Feeling bewildered, I said there must be some mistake, I do not know those people.  She said, "Yes, but it has to be a stranger in order for it to be a RANDOM ACT OF KINDNESS."
That FREE hamburger and fries was the best tasting fast food I have ever tasted and was the beginning of random acts of kindness infiltrating my world.
I love doing something unexpected for a stranger and seeing the smile on their face.  It is rare to find times when we see someone doing unexpected acts of kindness and not expecting anything in return.  Random acts of kindness exist in the world – sometimes you initiate and sometimes you just have to keep your eyes open for them!  There have been times when I am at Starbucks and I will pay for my latte and then hand $5 to the cashier to pay for the next person in line.  Over Christmas break I was waiting in line at Target and heard a lady scream and then start crying because someone had paid her entire layaway bill for her.  I was with my niece one summer and told her to hand $20 to a stranger pumping gas and tell them to have a GREAT day!  She was 15 years old at the time and I have never seen her so excited to do something.  She wanted to continue taking MY money and do kind things for others for the whole day! 🙂
Is kindness something we should teach in the regular core classroom or should this be saved for character education classes?  Is being kind to someone something that we can even teach?  What about some of the other valuable character traits like patience or persistence or cooperation – is there a need for modeling in the classroom?  How do we fit this into our already crammed curriculum?  Don't we take it for granted and assume that people are generally GOOD before they are BAD?  Is kindness something that we are born with or something that we learn?
I still don't have the answers, but I decided to start teaching random acts of kindness when I lived in Santa Cruz, Bolivia four years ago.  According to Wikipedia, Santa Cruz de la Sierra is one of the fastest growing cities in all of Bolivia and produces nearly 35% of Bolivia's GDP.  Bolivia is a developing country with the poverty level around 53%.  The dichotomy between wealth and poverty was apparent every day!  I taught at a private school where most of the kids came from obscene privilege.  Many of my students were raised in a very affluent environment and had traveled to more parts of the world as an 8th grader than I had ever done in my 30 years!  I had one student tell me that he didn't care about language arts  because he was a  ________ (insert common Latino last name here)!  He said that his family had successful businesses,  plenty of money and his last name was much more impressive than a college degree.  Although this was the sentiment of some, not all students shared this attitude.  These students were not malicious or bad natured, some just had not been faced with very many situations where they had to think outside themselves.
My first RAK assignment for the students came after we watched a movie called Pay it Forward.  The students had to reflect on the characters in the movie and also write about whether they thought something like that could ever happen.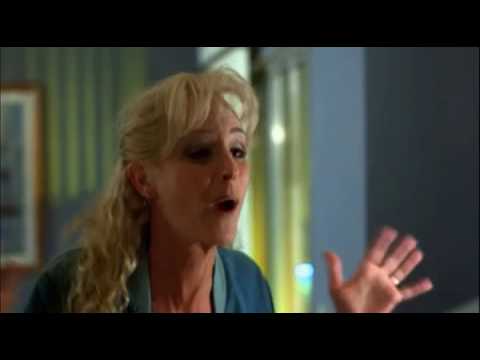 I decided to tweak the idea from the movie a bit and I assigned a semester long project for my students.  They also had to do THREE big things, but those things could not involve money – that would be too easy for them.  They had to perform a task or activity for someone that was truly in need.  I wanted to keep it fairly simple with few parameters so I asked for reflections about the project when they were completed and three pieces of evidence showing that they performed a RAK.
What I collected blew my mind.  There were students who went to the Veterans home and sat with the elderly and listened to their stories, one student painted their neighbor's fence because the neighbor had just broke her leg.  One boy walked his friend's dog after school for 6 weeks and never asked for one penny.  Several students got together and went to a local orphanage and volunteered their time playing games and helping with their homework.  Others decided to raise money having a yard sale and then take that money and donate it to kids in a cancer hospital.  All of these things came from their own ideas.  Some waited until the last minute (of course, they are kids) – weeks before the deadline and others began the project right away.
Not all kids were changed!  There were the students who said they did the project to get the grade and then reverted back to their selfish world.  I do not think simply introducing a project (with a grade attached) will change the world, but I do have to admit that it got them thinking about kindness a bit more!  Probably the thing that affected me the most was that with some students, these RAK became HABIT-FORMING.  There were students who didn't stop performing random acts of kindness after the project was over.  They continued to find ways to bring a smile to someone's day and shared it with me long after the project was completed!
Looking over some articles from my Google reader, I stumbled across this excerpt from Edutopia.  Lisa Michelle Dabbs shares her personal story of growing up and the fear that some students face of bullying/not fitting in.  The article proceeds to show a documentary called Finding Kind where two teenagers have started to adress issues that females face and how we can begin to combat that with kindness.
In Finding Kind, filmmakers Lauren Parsekian and Molly Thompson, who met while in school at Pepperdine University, set out in a cross-country journey of discovery and education. Interviewing women and girls along the way about their lives and experiences, Parsekian and Thompson find, among all of the unique personal stories, some universal truths about growing up as girls.  Finding Kind is a document of that journey, and of the filmmakers' quest to take these experiences and find a common ground of kindness and mutual respect.
While reading this article I began to reflect on my RAK in the ROK (Republic of Korea.)  Our student population at SFS is outstanding to say the very least.  They are well-prepared, curious learners, respectful and hard-working, however, they are still KIDS!  The students in my class are 11 – 13 years old and they deal with being selfish, bullying or just having a mean spirit on a regular basis!  Just this week I have dealt with some female drama in the classroom where teenage girls are forming cliques and excluding others.  On Thursday night, I talked to parents at conferences about some boys that are bullying in the classroom.  Why have I NOT  thought about teaching kindness to my students in Korea?  I can think of excuse after excuse: 'there just isn't enough time' or 'how will I justify it in the curriculum?'  After reading this article, one of the things I have concluded is that I may NOT be the person that is supposed to teach these students about kindness or patience or any other noble quality, but I can MODEL what it should look like in my classroom!
The timing couldn't be more perfect.  As I read further in the article, Random Acts of Kindness week is February 11 – 18th – THIS week!  I decided that I need to stop with the excuses and use my new technology skills and start to fine tune my Pay it Forward project with my students here in Korea.
My goal for Wednesday through Friday is to introduce the concept and watch the video from the Kindness School.  In addition, I have come up with some last minute lesson plans that are going to be meshed into the existing curriculum to help the students become more aware of RAK!
Wednesday, February 13th – We have a library visit and I am going to borrow the concept from The Kindness school and have the students write down some encouraging quotes or sayings on a small piece of paper and then randomly choose some books to hide the words of affirmation!
Thursday – February 14th – We just ended our Lunar New Year vacation and so I decided to combine Lunar/Valentines and RAK on Thursday.  I found this great activity on Pinterest and we are going to make Chinese Character cards.  To combine language arts, I decided to have them use a simile to encourage someone on Valentines Day.  Example, "I hope your day is as sweet as Edward and Bella in Twilight."  🙂  We will then tape them to the lockers while grades 6 and 8 are in class.
Friday – February 15th – Student choice.  Since the students will be familiar with RAK, the homework assignment will be to participate in a random act of kindness over the weekend.  It can be something as simple as washing the dishes for their mom/dad or buying an extra bottle of water at the supermarket and handing it to a stranger.
This will be a great lead in to the Pay it Forward Project and maybe I can discuss it with my team and combine some new technology tools and see how we can start teaching KINDNESS in the classroom.
I have also sent an email to my principal asking if we can schedule a showing of the Finding Kind documentary.  I suggested to take the lead role and begin the discussion with middle school girls about the pressures of fitting in and the value of kindness going a long way.
Should teachers teach kindness?  I would be curious to see what others think, but I know that when we model traits in our classroom, there are MANY eyes watching.  After I left my school in Bolivia, I received a very touching message from my former students on Facebook.  I volunteered my time at a local orphanage called Talita Cumi for two years and some of  my students knew that.  They took it upon themselves and decided to PAY IT FORWARD to me!  See the video below!
After watching the message and melting into a ball of tears, I realized, YES, it is worth it – kindness can go a LONG way!